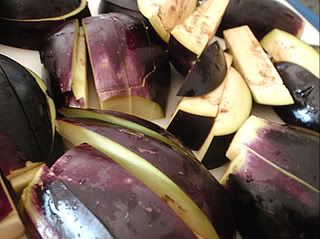 Another CSA treat the past two weeks has been eggplant. Not the big, spongy, take-over-the-world eggplant. No. We've had tiny, tight-skinned globes no more than 4" long. I wanted to do these more justice than just roasting them, so I went to the cookbooks that started this blog. The winning recipe came from Mollie Katzen's book,
Vegetable Recipes I Can't Live Without.
This recipe
is simplicity itself. The eggplant are cut into 1/2" x 1/2" sticks, then sauteed in a very hot skillet until they are brown on all sides and meltingly tender. Off the heat, a plum sauce made of plum (what else?) jam, Dijon mustard, and freshly grated ginger is stirred in, along with the standby salt and pepper, and a pinch of red pepper flakes.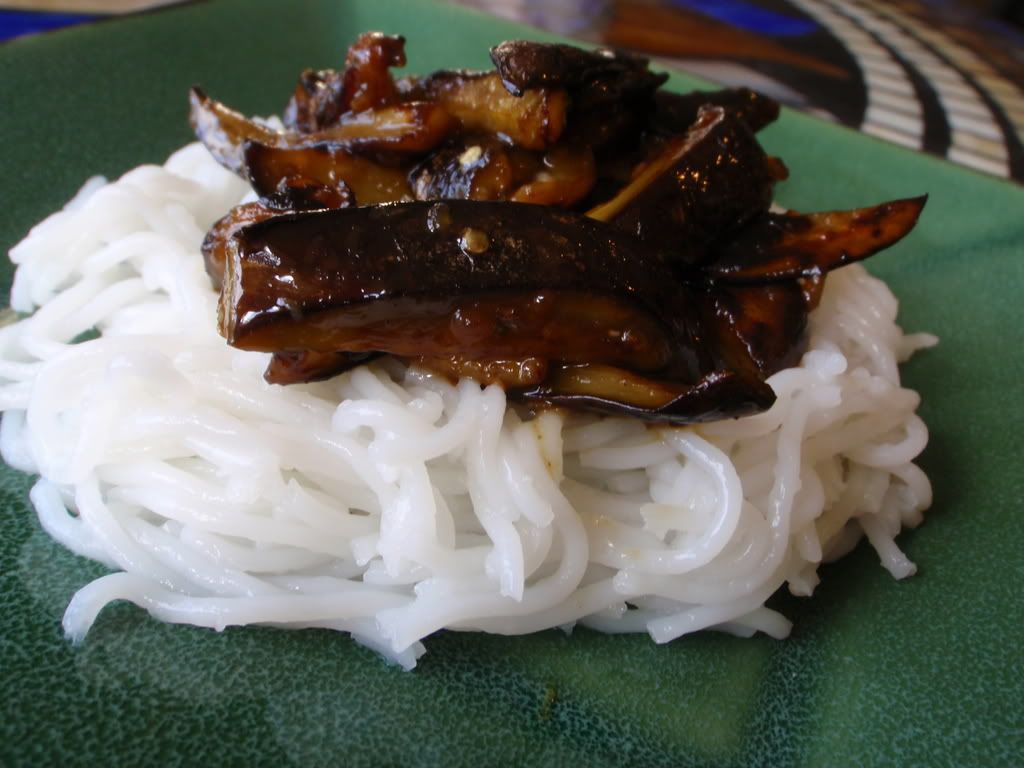 What an incredible burst of flavor this recipe delivers with such a small smattering of ingredients. The spicy mustard plays off the sweet tang of the jam, and the eggplant plays a great supporting role. This would also make a great base for Moo Shoo vegetables. I'd love to have leftovers for lunch, but it's all gone. I saw the Husband standing in the kitchen, finishing off the last of it.
If you're tiring of the summer eggplant standards, and would like to finish the season on a strong note, this recipe is worth a try.